CUSTOMER SERVICE REMAINS PRIORITY
For almost a decade we have given our clients quality products that best suited their acknowledgement towards their clients.
Our product line is now accompanied with a service line where we can not only deliver quality products, but also consult our
clients with what is needed to fulfill the requirements.
We manufacture your order with great care and quality
A PART OF OUR CLIENTELE THAT PUT THEIR TRUST IN OUR PROFESSIONALISM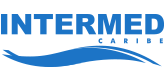 The first ISO 9001:2008 certified signbuilding company in Suriname
In order to meet quality standards SIB is ISO 9001:2008 certified since March 2010.
By being ISO 9001:2008 certified we ensure our clients of quality products and services.